From the high, snow-capped mountains of the Cairngorms to the rolling North Sea, the River South Esk is home to some of Scotland's most iconic wildlife.
Angus Tourism Cooperative member, the River South Esk Catchment Partnership, has launched a new 50-mile-long wildlife tourism trail that follows the river as it flows from Glen Doll to Montrose Basin and Ferryden.  The trail includes 10 sites, eight with new on-site interpretation incorporating beautiful bespoke illustrations featuring Over 40 native species. The river travels through iconic Angus landscapes including woodland, estuaries, montane and urban areas where a huge range of Scottish native species can be seen including golden eagle, pine marten, red squirrel, grey seal and even bottlenose dolphin.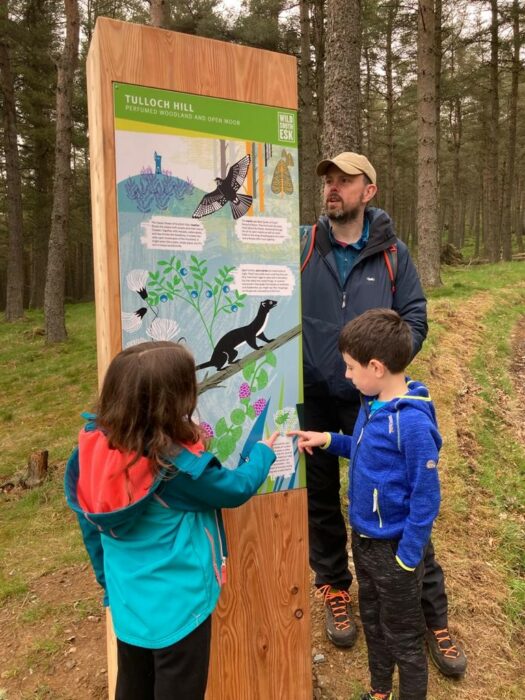 The project aims not only to inspire interest in Angus wildlife, but also to encourage sustainable transport and community led tourism opportunities. 15 local walks suitable for a range of abilities are highlighted from the 10 sites as well as popular cycling routes.  Supporting the projects main aim of facilitating access to the river and outdoor spaces, visitor infrastructure has been enhanced at Angus Hill and Ferryden sites improving accessibility for locals and visitors to the area.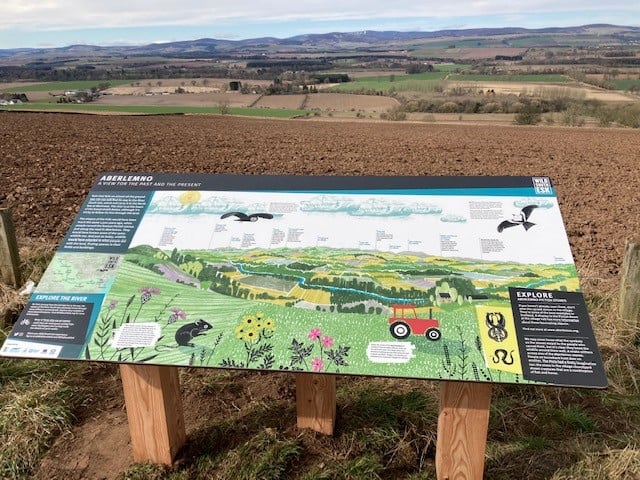 The 'Wild South Esk' Trail  features in the Insider's Guide to Angus – 100 Unmissable Experiences and inks to Visit Angus pages on local accommodation, eating out, visitor attractions etc. Visit Angus has developed a three and five day visitor itinerary with the Partnership encouraging extended stays in the river's catchment area which includes Brechin and Montrose.
This unique project is part an Angus LEADER Transnational Cooperation Project with partners in Merikarvia, Finland. The project has shared good practice on climate resilient communities, invasive non-native species, and rural economic diversification. The project was funded by Angus LEADER, Aberlemno Community Council, Cairngorms National Park Authority, Angus Council, and the River South Esk Catchment Partnership. The 'Wild South Esk' is a great legacy project for the final round of funding EU LEADER funding.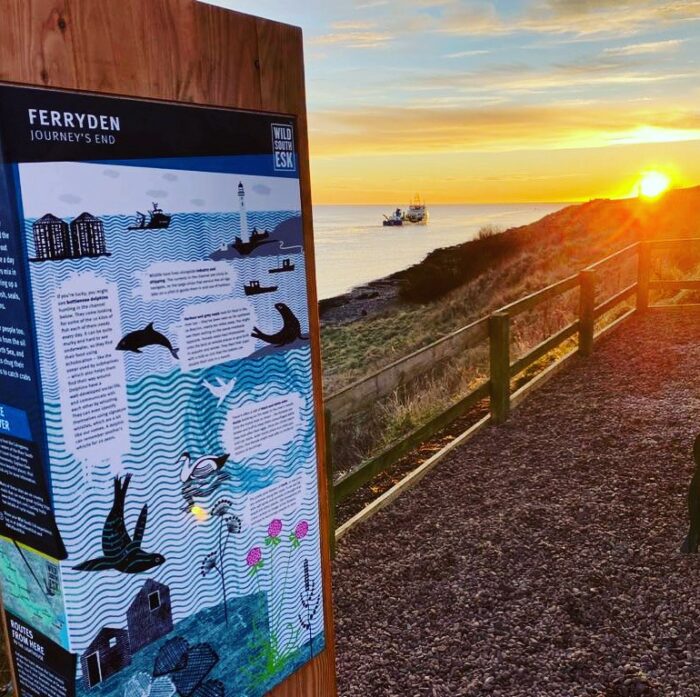 Initially to be launched in summer 2020 as part of Angus's 'Year of Coasts and Waters' celebrations the route was officially launched in May by South Esk Primary School in Montrose -the rivers 'Species Champions' and Mairi Gougeon MSP for North Angus and Mearns– just in time for #YCW2021. The project website www.wildsouthesk.org highlights all 10 sites, has a PDF catchment wide map and provides further information on  projects that are supporting nature, restoration  and wellbeing  in the catchment.
The project leaflet provides direction to the Scottish Outdoor Access Code encouraging visitors to #RespectProtectEnjoy when enjoying Angus's countryside.  There are potentially many ways for Angus Tourism Cooperative businesses to engage with the project. We'd love to hear from you.
This summer, if you are exploring the 'Wild South Esk' please tag as on Instagram @wildsouthesk with your snaps taken at these fantastic sites. More information can be found at www.wildsouthesk.org  or contact info@riversouthesk.org
Kelly Ann Dempsey
River South Esk catchment Partnership