The Angus Tourism Framework was created in 2019 to provide a working system that enabled local tourism businesses and individuals to link together and work collectively to improve the tourism offering in Angus.
The framework enabled working groups to operate within it and pursue different themes within the overall framework.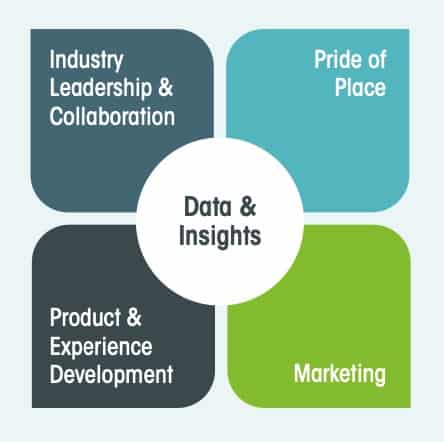 Four strategic themes have been identified as a priority for tourism in Angus including;
Industry Leadership & Collaboration
Pride of Place
Product & Experience Development
Marketing.
Data & Insights
The ATC Board head up Industry Leadership & Collaboration and maintain communications with our members who are represented across all the other themed working groups.
The action plan focuses on the priorities for the tourism sector in Angus, with certain activity delivered regionally, where there is rationale for doing so. Where possible, activity is also aligned to the STERG National Action Plan.
The Angus Tourism Framework action plan for 2020-2021 has been amended In light of Covid-19.
The ATC are also members of the Scottish Tourism Alliance and work closely with both VisitScotland and Angus Council.