Arbroath Cliff Trail
A community group on a mission to create one of the Greatest Coastal Walks in Scotland.
With enough support from the local community we can work together to keep our Cliffs beautiful and welcome visitors to Arbroath in 2020
The 4 mile coastal path from Arbroath to Auchmithie is one of Scotland's hidden gems. Beautiful Cliffs, Stunning Rock Formations, Breathtaking Caves, Birds, Dolphins and Secluded Beaches make this Angus' top adventurous activity.
Unfortunately in recent years some parts of the path have fallen in to disrepair and need a wee facelift.
Our vision is to make this a thriving Walking/Cycling route that will attract thousands of visitors to Angus this summer. This will help benefit Restaurants/Takeaways/Hotels/Air Bnbs/Local Businesses etc…
Some of the plans that we are considering –
– A Large all weather Map at the beginning of the trail
– Informational Flyers
– An upgraded path wide enough to allow cyclists to pass each other
– A Wooden Bridge over the wee river at Seaton Woods (Optional)
– Mini (subtle) Information boards along the Trail
– Bins or Litterpicker uppererers along the trail
– A Mural on the wall at the start of the Cliffs
We are a small group of Local Guides, Councillors, Farmers and Community Workers and our plan is to work together to create a highly accessible Cycle Path, complete with All Weather Maps/Signposts.
Would you like to become a part of this group to help boost Tourism in Arbroath and create an incredible experience for locals and visitors to the town?
If so then give our Facebook page a follow and feel free to join in with any ideas you may have.
Key People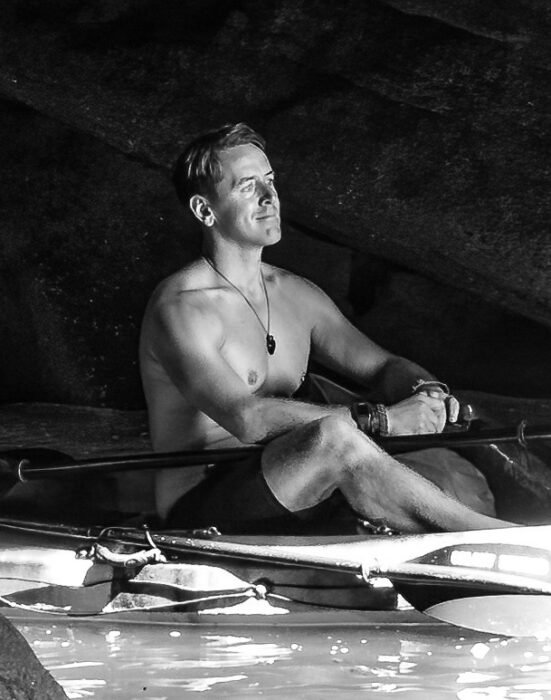 Cameron Smith (Cambo)
Cameron is a Video producer, Musician and Tour guide from Arbroath. He currently promotes adventure tourism in Angus via 2 groups.
The Arbroath Cliff Trail is non profit and aims to promote the beauty of the Arbroath Cliffs and bring many visitors to Angus in 2021.
Arbroath Cliff Tours is an adventure tourism business that provides breathtaking kayak tours of Arbroath's incredible sea caves, rock formations, birdlife and dolphins. This year will also see the add on of walking, photography and camping tours.
In 2019 Cameron was the video producer for the EU Leader project 'Flourishing Destinations'. As well as providing adventure tours Cameron creates promotional videos for businesses in Angus and surrounding areas.
He can usually be found in the sea, up a mountain or in a river somewhere…