Angus and Dundee GeoSciences Society
This society is dedicated to honoring the lifetime work and achievements of Paul Ewing, geology teacher at Arbroath High School. He inspired 100s of students into the scientific field of geology and the wider geosciences. This society aims to inspire 100s more! Its current focus is on Angus County, the Mearns and the City of Dundee.
Tayside has it all! The counties of Perth & Kinross and Angus together with the city of Dundee lie across one of the great divides of Scottish geology. The Highland Boundary Fault separates the very old, deformed and metamorphosed Dalradian rocks of the Highlands from the mildly deformed Old Red Sandstone of the Midland Valley. Ice sheets eroded the mountains and left sheets of debris in the valleys. Great pioneers of geology such as James Hutton and Charles Lyell were inspired here.
We can be contacted at angusanddundeegeology@gmail.com.
Key People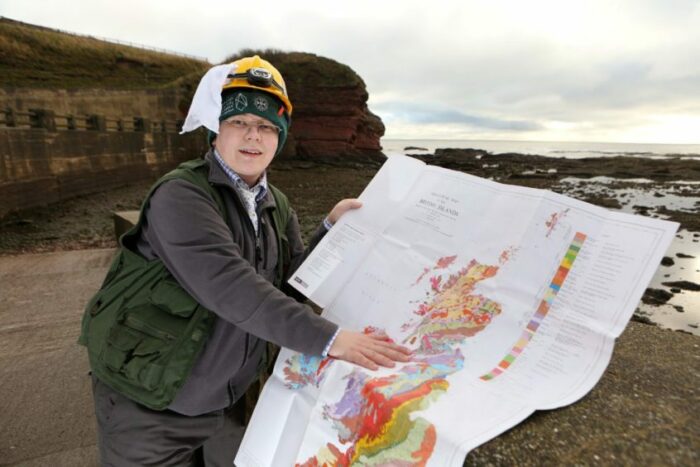 Hunor Deak
Studied geology and Earth science at the University of Edinburgh. Worked for the University of Edinburgh as a Student Ambassador, Receptionist, Social Media Representative and Office Aide. Volunteered as a student outreach coordinator for various science festivals in Edinburgh.
Currently living in St Andrews, Fife, splitting time between there, Dundee and Angus. Worked for Rural Youth Scotland to help better the prospects of young people in the Scottish countryside.
Runs the Angus and Dundee GeoSciences Society as a program coordinator.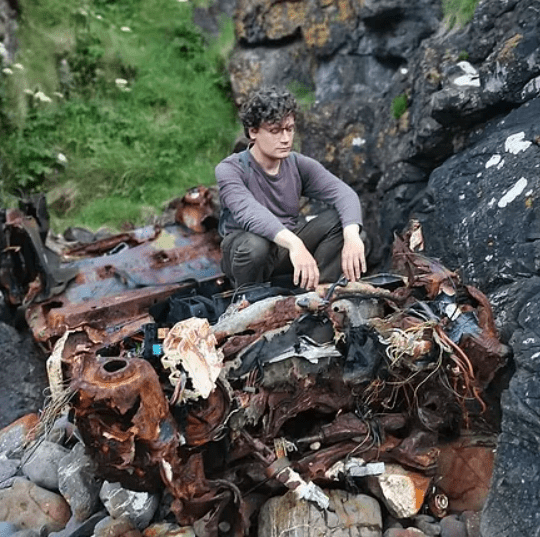 Jan Lakowski
My name is Jan Lakowski, and for the past twenty-odd years (I was born in 1982) I have collected Scottish agates. I do not intend to discuss the subject of agate genesis here, nor do I intend to sell any specimens, instead, this website is a way for me to share the most beautiful, unusual and elusive of the agates in my collection. It must also be noted while all the specimens photographed for this website were self-collected (unless unusually I have indicated otherwise) the majority of the agates on this site were cut, ground, and polished by David Hudson, a very fine lapidary and valued friend.